Want more information quickly?
Leave us your contact details and we will get back to you.
Why choose SOMI?
Turnkey delivery
We will take care of material delivery, installation and commissioning.
Short lead time
Components in stock, ready in 3 months.
We will process the grant for you
We guarantee the grant with payment within 6-9 weeks.
Smart PV control
Autonomous control accelerates the return on investment.
Faster payback thanks to
smart driving
Working smart with power
Thanks to a unique artificial intelligence control system, the SOMI power plant operates 24 hours a day and in all weather conditions. It monitors the building's consumption, the weather, spot prices and evaluates and controls everything.
When electricity prices are close to zero at certain hours, the plant charges the batteries for almost free and makes a profit at night. This system increases the efficiency of the plant, saves money and speeds up the return on investment.
A system that teaches itself
The system learns the consumption characteristics of a building (manufacturing plant, office, apartment building, single-family house, etc.). It learns when consumption is highest and, conversely, lowest.
It monitors the weather forecast for 24 hours, so it knows how much power the plant will produce and buys or sells on the spot market efficiently accordingly.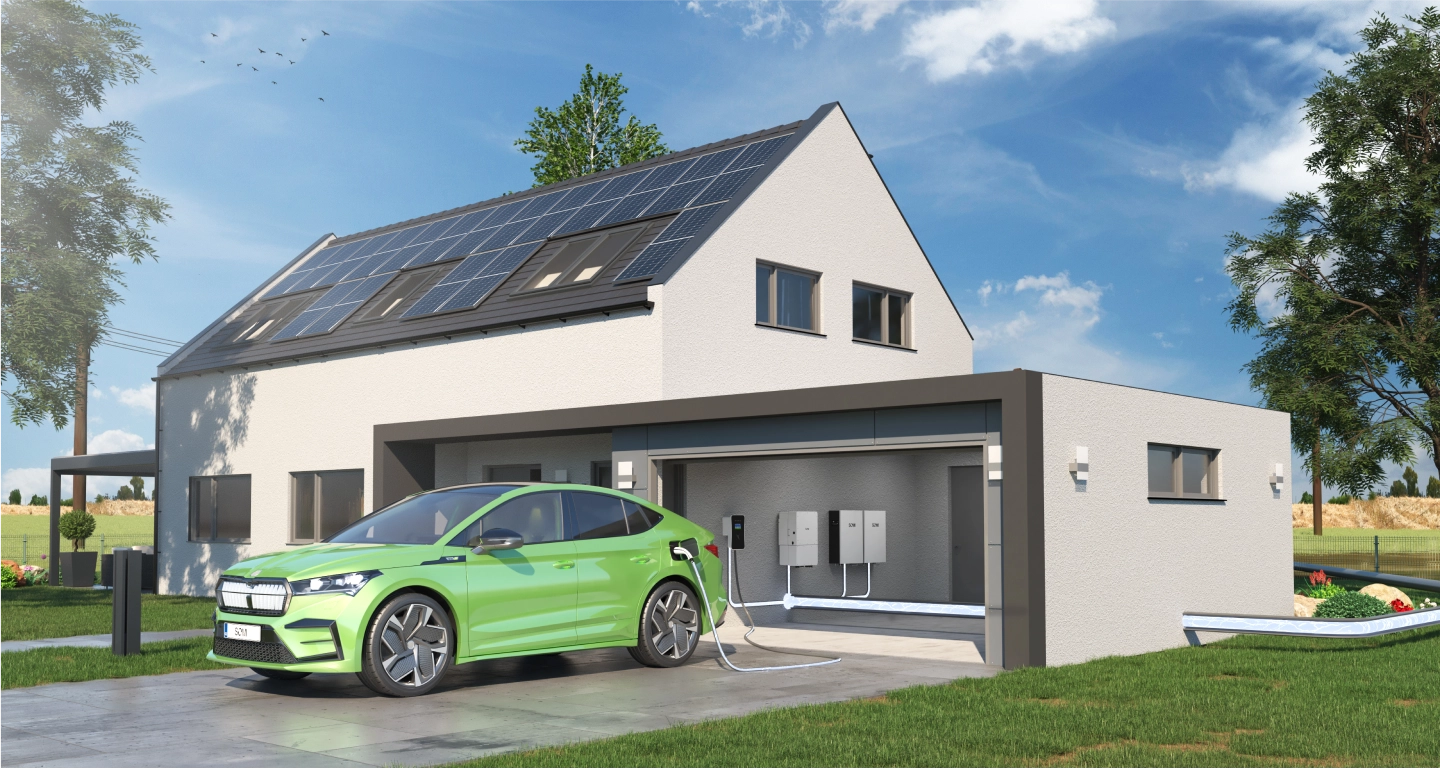 How smart driving works
Discover the benefits of SOMI photovoltaic power plants
in three thrilling minutes.
Play video
How is the photovoltaic implementation progressing?
Complete and submit
non-binding inquiry
, we will send you a customized calculation within 3 days.
You will be contacted by a sales representative who will discuss the procedure and details of the implementation with you, sign the contract and pay the deposit.
You will be visited by a technician who will then draw up the project documentation.
We will handle all the documentation including the application for subsidy for you.
We will carry out the installation within a few weeks, at the latest within 4 months after signing the contract.
The subsidy will be paid within 6-9 weeks after the first parallel connection.
We will prepare a FREE offer for you
In the menu you will see the return, how much the power plant in your location will produce
and the price including the subsidy. The preparation of the offer is non-binding.